Welcome to the seventh post of our Socially Distant Storytellers Series! We recorded the entire record with Earle Mankey at his Psychedelic Shack in T.O. It was an honor and privilege to get to work with him once again! The recording was mastered by Guy Martin at Black Couch Studios, who is always a pro! The seventh and final cut off the record is Lay It Down. Take a listen and enjoy the story! We'd love to hear your feedback and answer any questions you have in the comments! Stay safe friends and enjoy your Saturday evening! 
Quotes and Reviews:
Medicine Hats new release invokes the wide open space of the American West with the high lonesome harmonies of Graham Parson's and Emmy Lou Harris while still retaining their own distinct sound. ~ Annette Zilinskas, Blood on the Saddle, The Bangles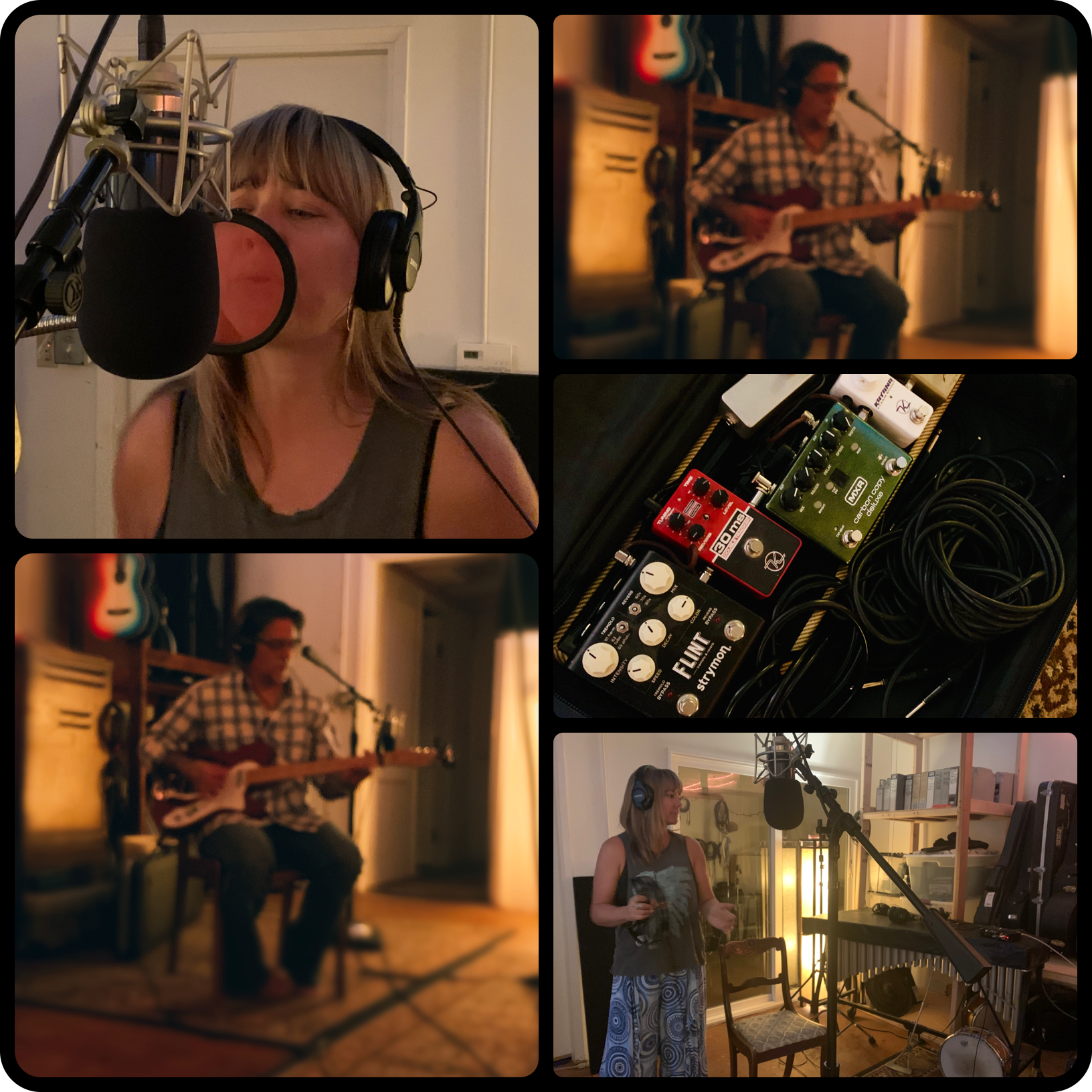 Lay it Down 
Pink telephone pay thing 
By the Motor Lodge the Inn 
There's a room there without a view 
Crystalline sin 
Lay it down 
Lay it down 
On the table on the bed 
Lay it down 
Lay it down 
On the floor like she said 
Red walls, she sings 
Let's out the lonely creeping in 
The perfect room without a view 
Seeking comfort can't win 
It's a way out place to be 
A place you can't stay 
Serious price for tomorrow 
Not forever, just for today 
Lay it down 
Lay it down 
On the table on the bed 
Lay it down 
Lay it down 
On the floor like she said
Behind the Music: 
This is another track off the album that we've been playing for quite some time and just hadn't recorded yet. An imagined scenario of what may go down at a local, Ventura motel named the Crystal Lodge. There is a painted pink telephone booth in the parking lot that stands out as you don't see too many pay phones (especially pink ones) around these days! Really fun to write! We wanted to give it a Spaghetti Western sort of feel, with lots of reverb a la James Wilsey style and of course our signature harmonies! It was fun adding the clave to this one for the finishing touch! 
Geek Tech Notes: 
All guitars capo'd 1st Fret 
Epiphone EJ200 / Rhythm 
Fender Telecaster Thinline > MXR Carbon Copy > Strymon Flynt Reverb > 1956 Fender Vibrolux 
Guitars, Robert Ramirez 
Bass, Cary Von Gott 
Tambourine and Clave, Michelle Votrian