Welcome to the fourth post of our Socially Distant Storytellers Series! We recorded the entire record with Earle Mankey at his Psychedelic Shack in T.O. It was an honor and privilege to get to work with him once again! The recording was mastered by Guy Martin at Black Couch Studios, who is always a pro! The fourth track off the record is Fences, the title track. Take a listen and enjoy the story! We'd love to hear your feedback and answer any questions you have in the comments! Stay safe friends and enjoy your Wednesday evening!
Quotes and Reviews:
"The yearning of such standouts as title track 'Fences' and 'Changes in the Weather' are must listen especially while riding fences or taking long road trips riding solo looking out a window and taking it all in…. " ~ Annette Zilinskas, Blood on the Saddle, The Bangles
"Fences reminds me of Gram Parsons with beautiful steel guitar that just haunts the soul." ~ Polly Parsons, Daughter of Gram Parsons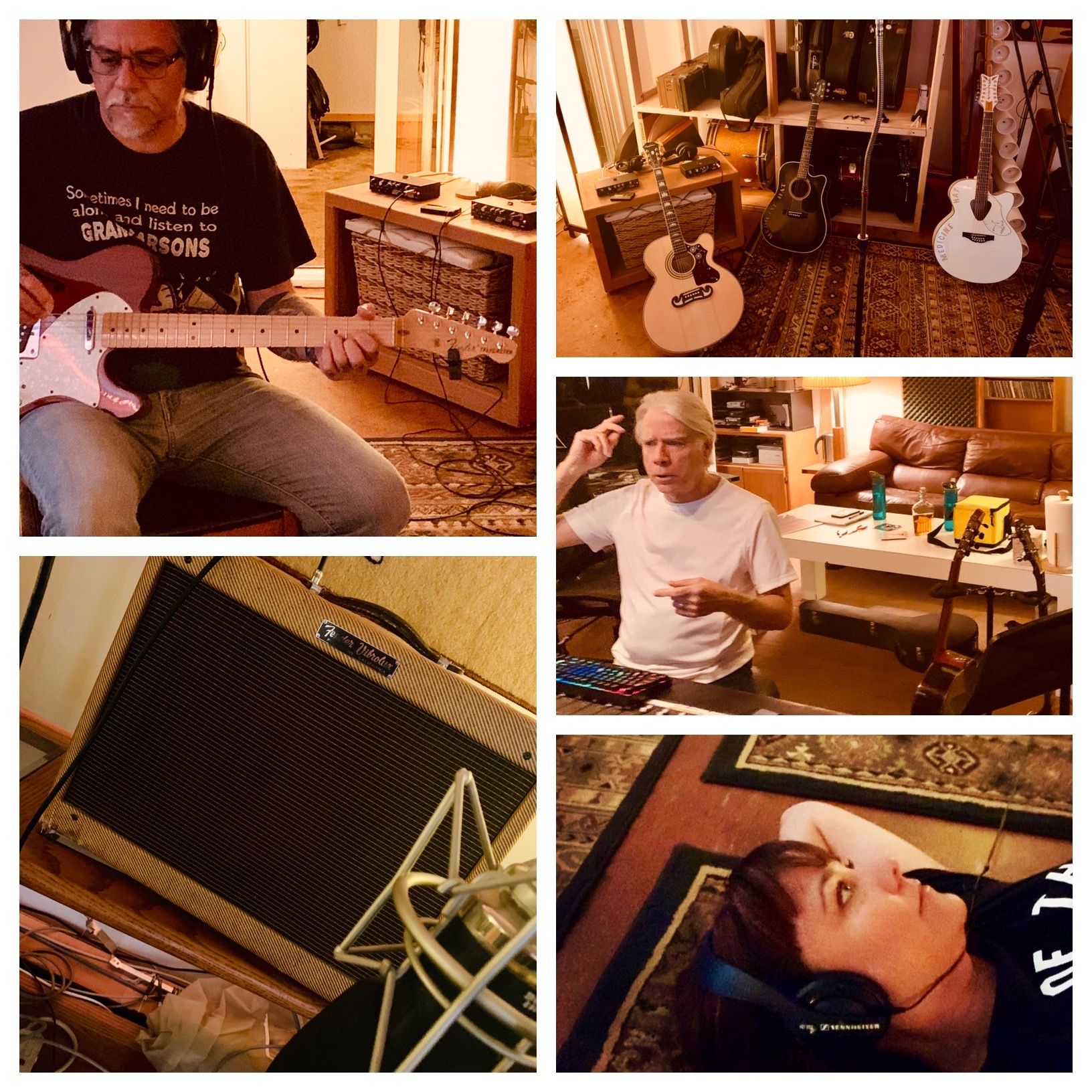 FENCES
Broken down fences 
She lost the the key to her heart 
Silent defenses 
Tear her apart 
The outside wind blows through the crack 
Under the door 
Leaves on the ground 
Creaks from the floor 
Broken down fences 
Kept them apart 
23 Romances 
Never given a start 
The outside wind blows through the crack 
Under the door 
Leaves on the ground 
Creaks from the floor
Behind the Music: 
We took this one to SXSW last year, as a brand new song. It was originally recorded while in Austin and was going to be on a live album. That project was ditched and we decided to return to Earle Mankey's studio for the project. Erik Kristiansen lent his talent for the beautifully haunting pedal steel on the track. The idea came to Robert while returning from a walk one morning, while looking at the picket fence in his front yard. The house and fences might be metaphoric for a person or they might just be about an old house. Listener decides!
Guitar Geek Tech Notes: 
Two acoustic guitars panned left/right. Epiphone EJ200 in standard tuning, Takamini dreadnaught in Nashville tuning. 
Gretsch Falcon Acoustic 12 String 
Fender Telecaster 69 Thinline > 1956 Fender Vibrolux 
Guitars, Robert Ramirez 
Pedal Steel, Erik Kristiansen 
Electric Bass, Cary Von Gott